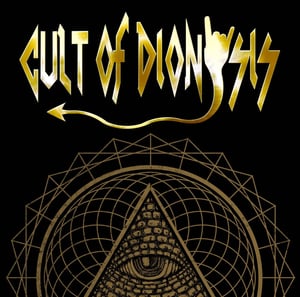 $

10.00 - On Sale
NOTE: THIS RECORD NO LONGER AVAILABLE ON CD!
Check out tracks or download virtual album here:
www.metalcult.net
ARCANUM
The ten year compilation CD celebrating a decade of Cult of Dionysis!!! Featuring rare, out of print, and previously unreleased material by the band.
Includes the following tracks
1. BEHIND THE MASK
2. GLORIOUS DESTRUCTIOIN
3. D.O.T.M.E.
4. HAMMER OF THOR
5. INTER-DIMENSIONAL ALCHEMY
6. THE PIRATE LIFE
7. MAN EATING LAKE
8. DOOMSTONE
9. 7DOORS
10. NO RETREAT
11. NOTHING LASTS FOREVER
12. SERPENT QUEEN (Demo)
13. GALAXY
14. OPENING DOOM/LOGOS
Music and lyrics copyright 2018 Cult of Dionysis
Album Artwork by Yan Sek and Ariel Seelbach.